A message from Justin Anderson, Co-Founder & Celebrity Hair Colorist
"I'm excited to launch styling products that are safe for color treated hair. So many times, I see clients walking out of the salon with the most gorgeous hair and color and then they start using heat and styling products and their color dulls out and fades. These new products are lightweight, they're clear, they're not going to change the color of your hair, they're not going to damage your hair, they're going to protect your hair!"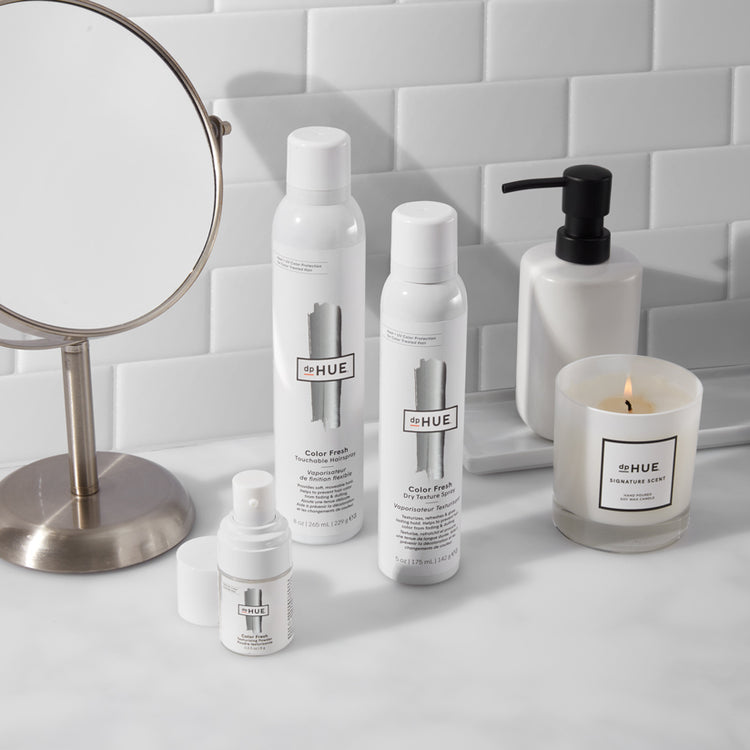 Color Fresh
Thermal Protection Spray
"I absolutely love this product. It didn't make my hair sticky which is huge for me. The best part is that it smells, absolutely incredible. This will now be my new go to thermal protection spray! I can't recommend this enough."
- Laur B.
Color Fresh Blow Dry Crème
"I love how lightweight this feels! It has made my hair more manageable by taming the frizziness. While it smoothed out my hair, it also made my hair feel hydrated and shiny afterwards."
- Cam
Color Fresh Dry Texture Spray
"I am totally impressed...This product not only adds volume, it's buildable. I can start with a small amount at my roots and continue building through my layers to create a nice full look."
- Patricia D.
"I'm excited to launch styling products that are safe for color treated hair. So many times, I see clients walking out of the salon with the most gorgeous hair and color and then they start using heat and styling products and their color dulls out and fades. These new products are lightweight, they're clear, they're not going to change the color of your hair, they're not going to damage your hair, they're going to protect your hair!"

About dpHUE Color Fresh Styling Collection
Shop Now